Compress JPEG
Simple jpeg compressor
How use our jpeg compressor
Select Images
Select and upload images to our compress tool.
Compress Jpeg
after that our tool automatically compress your images.
Download
After that download your compressed image.
About Jpeg Compresor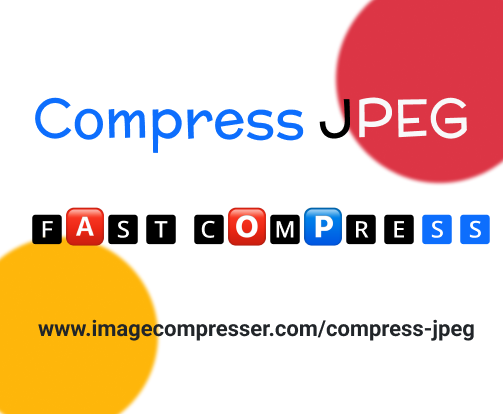 By Using our jpeg compressor tool you can compress multiple jpeg image at once. This is the fastest option to compress JPEG size. For compressing, frist select your images compression percent. then you have to select your JPEG images After selecting JPEG on the tool. our tool automatically compress your image. using this jpeg compressor tool, you can compress JPEG file size online as your need.
Our JPEG Compressor Features
Our image compression tool is so powerful. It takes less time to compress all the selected JPEG images.
You can select multiple image, during upload process you can upload more image, you dont have to wait for previous image uploading complited
This tool is designed for all users, for using this tool you dont"t need to be a tech geek. You can easily use this tool and compress your images without having any trouble.
This online compressor tool is browser based compress tool, means your image compress on browser, independently from your OS. So, you can easily use this tool from any device like a Android, Windows, Mac, or Linux
We ensure that your images are very secure.because your all selected files proccess on your browser, we Don"t upload your files, Your files are only yours. So, Don"t worry about it.